Our alums go on to pursue a variety of career paths and pursuits –  but their TYC foundation stays with them always.
This week on our blog, learn about Will Myers, one of our singers who has stayed in the Puget Sound area and continues to be active in the local music community.
---
​
​TYC: ​When did you sing with TYC and for how long? What was your TYC experience like?
Will Myers: I sang with TYC from 1996- 2000. My TYC experience was a lot of fun and really fundamental to my decision to pursue music throughout my life.
​TYC: ​​Tell us about your musical involvement since your TYC days. What are you up to now?
WM: After TYC I did some solo work for various theaters and opera houses around town, continued to sing in choirs in high school, and attended Pacific Lutheran University on a vocal performance scholarship. After college I took a few years off from singing to explore electronic music, played in a few bands and took up DJing. I eventualy started singing again with a great choir called Seattle Pro Musica, and today I work for them as their full-time Administrative Assistant!
TYC: ​How has music,​ and choral singing in particular, impacted your life?
WM: Choral music was a foundation that I was able to build practically an entire life upon. The skills I learned singing with TYC gave me a path to a career in music and access to a great community of people. It's played a tremendous role in positively shaping my life. I'm honestly not sure where I would be, or even WHO I would be without music in my life. It's given me everything.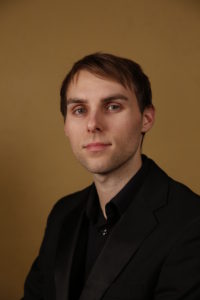 TYC: ​Do you have any advice for young singers?
WM: My advice to young singers is simple: just keep singing as much as possible, for as long as you can. Whether it's in choirs, bands, solo or even just karaoke on the weekends, singers are incredibly lucky to have an outlet that is so positive for them and their communities. Don't let anyone tell you to quiet down! Embrace your own voice as fully as you can in all of its forms.
---
TYC alumnus ​Will Myers attended Pacific Lutheran University on a Vocal Music scholarship, and has been a contributing member of the Pacific Northwest's musical community since the age of 7. 

​He ​

began singing with Seattle Pro Musica in 2011 and currently serves as their Administrative Assistant. ​

He has performed with the​ Pacific Lutheran University Chorale, Tacoma Opera, Seattle Opera, Tacoma Musical Playhouse, Tacoma Little Theatre, and Tacoma Symphony. Will studied voice with Vicki Melton and Barry Johnson.