Music educators, church musicians and college students are invited to participate in this daylong workshop presented by Tacoma Youth Chorus! Dr. Rollo Dilworth will lead sessions in music classroom and rehearsal teaching techniques, strategies for introducing and teaching part-singing, and reading sessions. Demonstration choir will feature Tacoma Youth Chorus Concert Choir (4th and 5th grade), Leann Conley-Holcom, director. Lunch is included. 6.5 clock hours available for WMEA members (membership not required to attend workshop).

Check out these rave reviews from last year's workshop attendees:
"Rollo's advice was so helpful and his emphasis on compassion and supporting the person – I really valued that."
"Dr. Dilworth is a quality presenter giving practical, every-day teaching advice."
"Rollo is an educator of expertise applicable to all levels. It was an intimate enough setting that we could connect with Rollo and our colleagues."
---
 WHAT: A Choral Music Educators Workshop with Dr. Rollo Dilworth, for Music Educators, Church Musicians and College Students.
WHEN: This Saturday, October 29, 2016 from 9am to 4pm
WHERE: Charles Wright Academy Middle School Commons, 7723 Chambers Creek Road, Tacoma, WA 98467
WHY: To hone your teaching skills, learn new tricks, and connect with fellow Puget Sound area music educators.
HOW: Click here! Cost is $60 for teachers, $15 for students.
---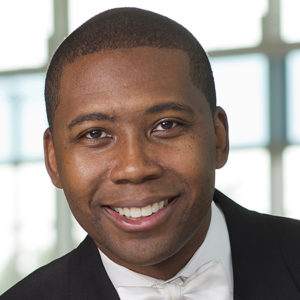 Dr. Rollo Dilworth is widely recognized as a leading composer, conductor and clinician. More than 150 of Dilworth's choral compositions and arrangements have been published—many of which are a part of the Henry Leck Creating Artistry Choral Series with Hal Leonard Corporation.  Additional publications can be found in the catalogs of Santa Barbara Music Publishing and Colla Voce Music, Inc.  Dilworth is a contributing author for the Essential Elements for Choir and the Experiencing Choral Music textbook series, both published by the Hal Leonard Corporation/Glencoe/McGraw-Hill Publications, and for Music Express! Teachers Magazine.  He has authored 3 books of choral warm up exercises intended for elementary and secondary choral ensembles, entitled Choir Builders: Fundamental Vocal Techniques for General and Classroom Use (2006); Choir Builders for Growing Voices (2009); and Choir Builders for Growing Voices 2 (2014).
A frequent presenter at local, state, regional and national conferences, Dilworth has conducted 43 all-state choirs at various levels (elementary, middle school, high school), and has conducted 6 regional honor choirs and 4 national honor choirs (ADCA, OAKE and NafME). He has most recently appeared as guest conductor for international choral festivals and master classes in Australia, Canada, Taiwan, Ireland, and China. For the 2015-2016 season, Dilworth has been invited to conduct all-state choirs in North Carolina, Oklahoma, Ohio, Arizona and Massachusetts.  He will also conduct honor choirs for the Central and Southwest regions of the American Choral Directors Association.  International festival and clinic invitations include Canada, Singapore, Austria and France.
Dilworth is currently National Board Chair for Chorus America. He is an active life member of the American Choral Directors Association (ACDA). He also holds memberships with several other organizations, including the National Association for Music Education (NafME), the National Association of Negro Musicians (NANM) and the American Society of Composers, Authors, and Publishers (ASCAP).