We are happy to have Cassidy Sharrett (TYC alum '14) joining the TYC staff team this fall as our new Concert Choir Rehearsal Assistant! Fourth- and fifth-grade singers and parents will be welcomed by her friendly face as they check in at rehearsal each week. Get to know Cassidy on this week's blog.
---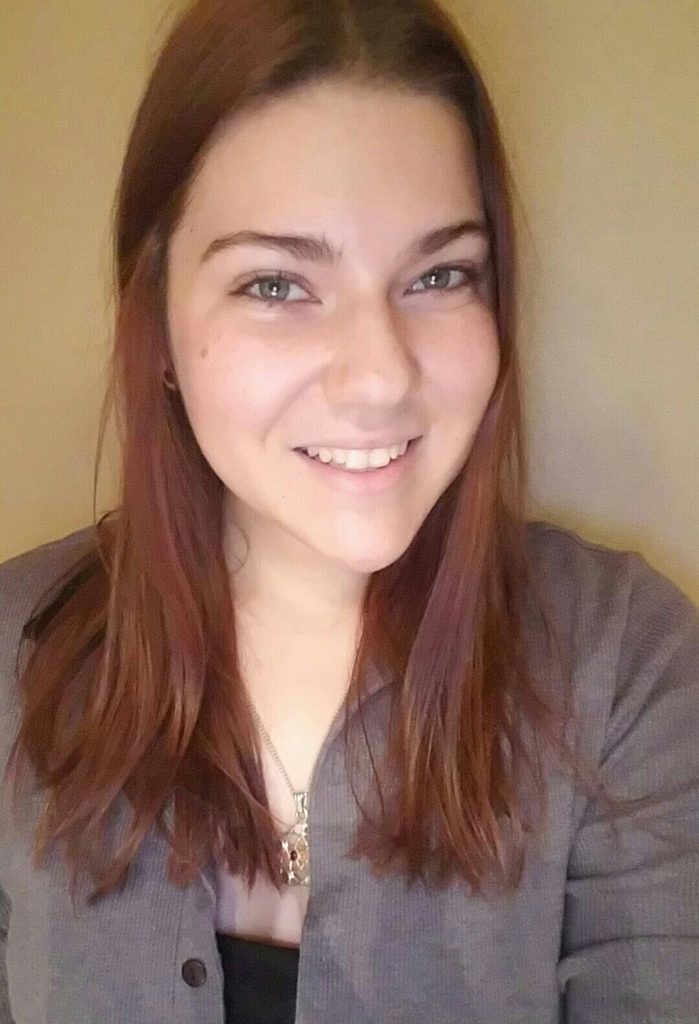 TYC: Welcome, Cassidy! You're new this year to the TYC staff, as our new Concert Choir Rehearsal Assistant. We are glad to have you! Can you tell us a bit about what you'll be doing each week?
Cassidy Sharrett (CS): I am so thrilled to be working with TYC as the Concert Choir rehearsal assistant.  Each week I help set up and prepare the rehearsal space as well as clean up after I have ensured all the singers have been picked up. My favorite part of this job is being the one to greet/check-in the singers and make sure they have all they need for rehearsal. I am also responsible for communicating any comments, questions, or concerns from either singers or parents to the director or the office staff.
TYC: What was your TYC experience like, and how long were you a member?
CS: I have been involved in TYC since fourth grade when I started in Concert Choir. I have had nothing but good experiences in TYC, whether it was music retreats, watching adult choirs/symphonies perform, mentoring to younger choirs, performing in churches and theatres across Tacoma, or touring through beautiful cathedrals in Europe.
TYC: Tell us about what you've been up to since graduating from TYC!
CS: Since graduating TYC, I have moved around doing all sorts of Army job training. I joined the Army National Guard (ARNG) over 3 years ago and just returned last year from training in California. Since returning home I have been attending school at Tacoma Community College, working in a coffee shop, and continuing to serve my ARNG commitment. In addition, I returned to the TYC Chorale last year as a mentor and was given the wonderful opportunity to be a family group leader on their 2017 Europe tour this summer. It was such a pleasure and an experience I will hold dear to my heart.
TYC: What drew you to work at TYC? What are you looking forward to most about this experience?
CS: I was initially told about this position as rehearsal assistant at the conclusion of the Europe tour and immediately knew I would love continuing to work with TYC. Not only is the staff wonderful and easy to get along with, they are also understanding and willing to work with my busy schedule. The reason I took this job, however, is because I remember how it was to be a young singer in TYC. No matter what was happening in my life, TYC rehearsal was a safe place I could feel cared for and encouraged to grow and connect with my peers through music. I am looking forward to being a part of making that happen for these young singers, as I believe it makes such a positive impact.
TYC: Do you have a favorite memory or song from your time as singer in the program? How about a favorite venue you sang in or clinician you worked with as a member of TYC?
CS: I don't know if I can pick one specific favorite memory from my time in TYC, but the most recently impactful memory was on tour this past summer. The Chorale had the rare opportunity to sit in on a nightly Evensong service in England's beautiful Canterbury Cathedral. I was moved to tears by the beautiful, pure voices of the male chorus led by our longtime friend Dr. David Flood. Dr. Flood is perhaps one of my favorite clinicians that I have ever worked with in TYC. He has done nothing short of encouraging my growth and expanding my knowledge of the art of music. He is always such a pleasure to work with!
TYC: Do you still sing these days? How about playing instruments?
CS: I do still sing, as singing is one of my favorite hobbies. I enjoy singing and playing keyboard whenever I can, but as of this year have yet to join a choir (although schedule permitting, I would love to mentor for Chorale again this year!).