WHAT WE DO
Comprised of six choirs (grades 2-12) and a music prep class (K-1), Tacoma Youth Chorus provides a unique and challenging musical experience led by an award-winning artistic staff. Through regular rehearsals, workshops, concerts and tours, this enthusiastic community of musically-passionate youth experience personal growth and increased confidence as they journey through the season, culminating in heartfelt concerts.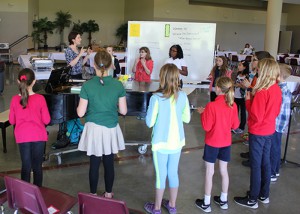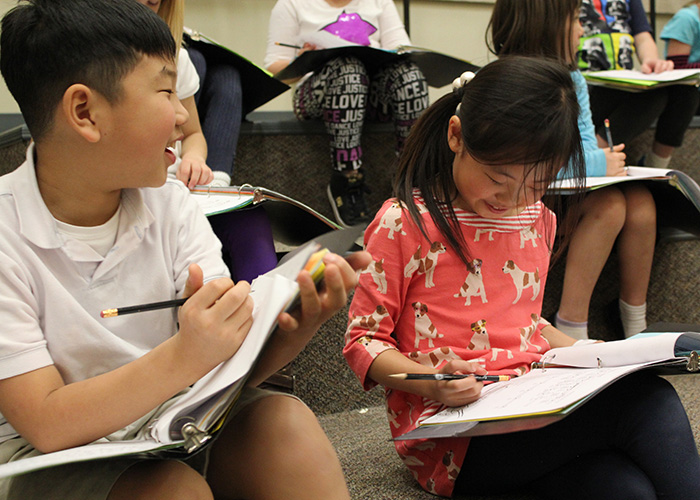 OUR STORY
TACOMA YOUTH CHORUS is an educational choral arts program for boys and girls, kindergarten through high school. Founded in 1991 by Artistic Director Judith Herrington, Tacoma Youth Chorus has inspired youth through the joy of song. As they grow in community with one another through rehearsals, clinics, music sharings, concerts, and touring, the joy and inspiration is shared with audiences, friends and families. While these talented young musicians learn the values of respect and hard work, values they carry into adulthood, more than anything, Tacoma Youth Chorus is a place for kids to be themselves and have fun with music!
OUR MISSION
Transforming the lives of youth through choral artistry and the ensemble experience.
Tacoma Youth Chorus Values and Guiding Principles
Respect: We value the gifts and experiences of all singers and are guided by the principle that every individual has significance and worth. We treat each person and imbue each interaction with respect, value, and dignity.
Diversity and Accessibility: We understand the richness that a diverse community brings to creative expression. We are committed to building a diverse, inclusive and welcoming community for all children and work to ensure that all youth – regardless of gender, orientation, income, faith, or cultural background – are able to participate in our chorus.
Mastery and Excellence: We are dedicated to developing outstanding musicianship by providing quality teaching, inspirational learning opportunities, and excellence in performance. We inspire the personal and artistic growth and development of all our youth.
Transformation: We create an environment that promotes a transformative experience — that takes our youth and audience beyond the everyday or the usual to an experience that is highly positive, impactful and memorable.   We encourage musical connections that instill confidence and optimism — in our youth, our community, and our future.
Service: "Service to others through music." We contribute to the broader good and strengthen the community we serve through our music.
Partnership: We promote strong and healthy relationships among our singers through the ensemble experience and we build collaborative partnerships with families, schools, and our larger community.