This week we interviewed one of our amazing board members. In addition to his role on the Tacoma Youth Chorus Board of Directors, Ken Sharp is a TYC parent and does a lot to give back to our community. Get to know him below!
---
TYC: How did you first learn about and get involved with TYC?
Ken Sharp (KS): I first learned about TYC when my daughter Chloe became a part of Music Makers in 2010.
TYC: Do you have a favorite memory as a TYC parent? How has TYC impacted your child's (or family's) life? 
KS: My favorite memory as a TYC parent was the very first performance we attended.  I thought my daughter was simply a part of a group of young kids that enjoyed singing.  Is was at that first performance that I realized how much more TYC actually was.  In that first performance I was not only in awe of the quality of the music, but equally impressed with the precision and the organization that makes up a TYC performance.  It's impacted our family's life as we've become a part of TYC a bit deeper over the years, realizing that TYC is such a highly professional and high functioning organization, not only in performances, but during practices and in every aspect of preparation behind the scenes before, during and after performances.
TYC: Having been a TYC parent, what led to your decision to become more involved, as a TYC board member?
KS: Like many board members, I was not seeking out this involvement.  The truth is Judy Herrington is my next door neighbor and she is a very persuasive recruiter.  Most board members who have been recruited by Judy, and there are many, can't say no and I was one of those.
TYC: How long have you been on the board of TYC? What do you appreciate most about it?
KS: I have been on the board since 2013.  I've served on several other boards over the years and what I appreciate the most about the TYC board is the high caliber of board members I'm surrounded by and the way this volunteer board functions with such commitment and at such a high level to support the mission of TYC.  That makes it a truly rewarding experience.
TYC: Do you sing or play an instrument?
KS: No. I'm a board member with no musical talent!  That may be why I so appreciate the magic of the performances.
TYC: Share with us your favorite TYC song.  
KS: I love them all, but hands down it was the version of "Somewhere Over The Rainbow" that was sung by the young women's choir.  Stunning!
TYC: Anything else you'd like to tell us?
KS: It probably sounds like a cliché, but the truth is I feel like I gain so much more from serving on the TYC board than I provide.  Being a part of something that is very special, working with high caliber, committed board members, and having the opportunity to be involved to see up close the work that Judy, Martha and all of the artistic and administrative staff puts into this organization is a privilege.
---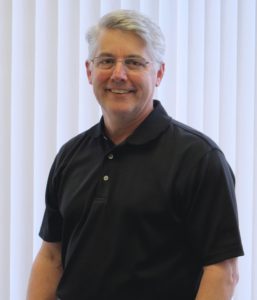 Ken Sharp has been a TYC parent since 2010 and has served on the Tacoma Youth Chorus Board of Directors since 2013. A retired Fire Chief of West Pierce Fire & Rescue and the current Deputy Director of Fire Services for South Sound 911, he is a graduate of both Eastern Oregon University and the University of Washington. Ken lives in Lakewood. In addition to his position with the Tacoma Youth Chorus, he serves our community as a member of the Pierce County Disability Board, St. Frances Cabrini Endowment Committee, and Clover Park Rotary Club.