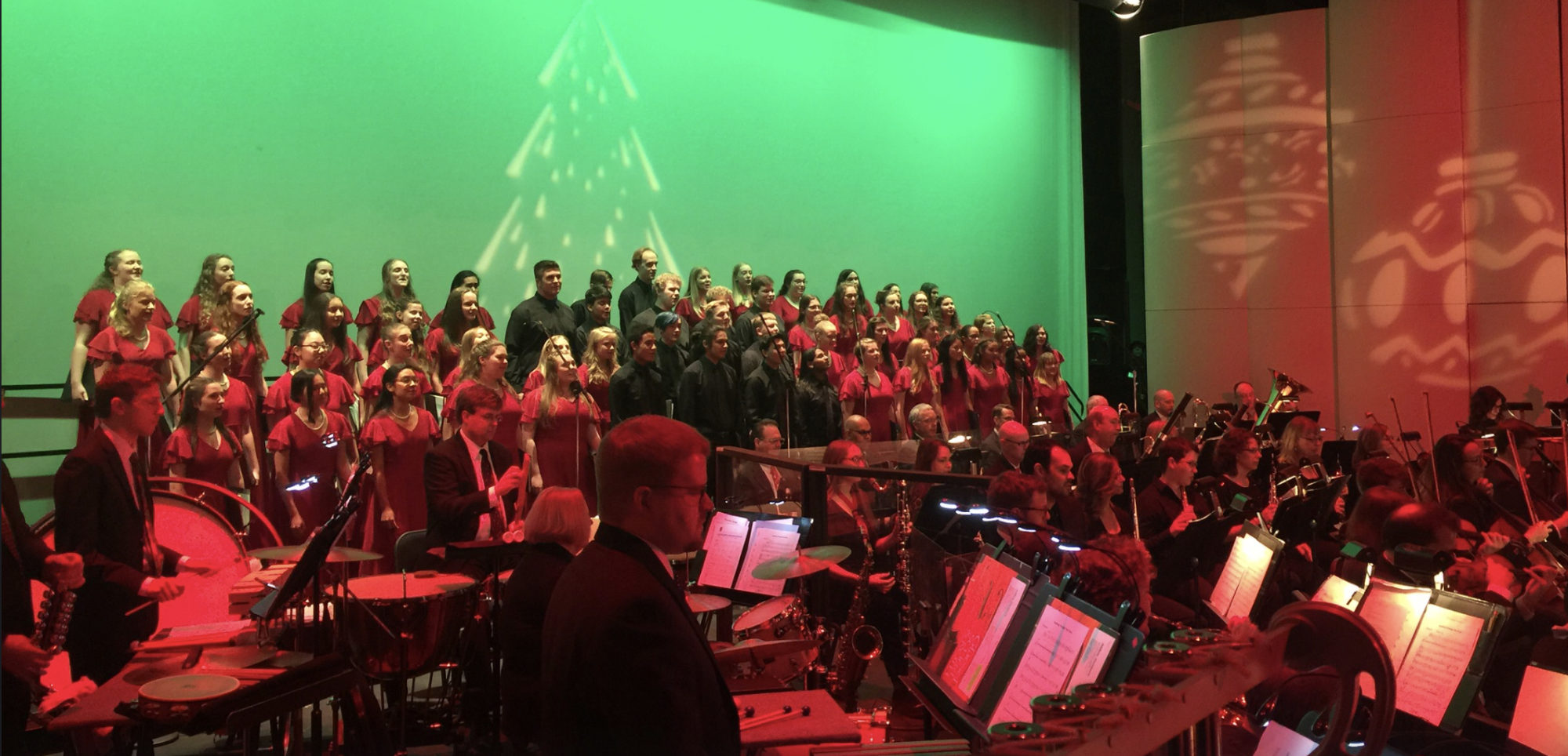 Haul out the holly . . . it's almost time for holiday music!
Tacoma Youth Chorus is honored and absolutely delighted to take part in Holiday Favorites – Sounds of the Season, Symphony Tacoma's annual collage of seasonal delights!  
Performing in the newly renovated Pantages Theater, more than 160 TYC singers will join with Symphony Tacoma, Symphony Tacoma Voices, and special guest artist Marlette Buchanan. An accomplished performer of opera, musical theater, and other genres of music, Ms. Buchanan has been described as a "soprano of extended range, flexibility, warmth, color . . . and beauty."  
Under the baton of Dr. Geoffrey Boers, this festive program will feature Gospel and spiritual favorites, classics from cherished Christmas television programs and movies, moving choral masterpieces, and the ever-popular carol sing-along – there is truly something for everyone!
Our young people have been rehearsing since September on music that will be presented at Tacoma Youth Chorus concerts throughout the month of December. If you can't make it to the concert on Sunday, we hope you'll join us at Gift of Song and/or Candlelight Concert – information available on our Events Page at tacomayouthchorus.org.  
Holiday Favorites – Sounds of the Season is this Sunday, December 2, 2018; 2:30 pm, at the Pantages Theater. Tickets are available at Tacoma Arts Live Box Office (formerly known as the Broadway Center Box Office).