We are pleased to partner with the Music Education department of Pacific Lutheran University for our upcoming South Sound Elementary Choir Festival on Saturday, March 18 at PLU's beautiful Lagerquist Hall.
Singers in grades four through six will gather from area elementary schools and the Tacoma Youth Chorus for a day full of music. Singers will participate in breakout sessions with PLU music education students and sing in mass rehearsals with TYC directors Judy Herrington and Leann Conley-Holcom, and the day will conclude with a sharing program for families. We are excited to join with PLU's Music Ed Department in offering this fun and unique opportunity for young singers in our area!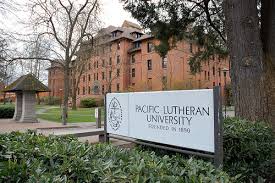 Music teachers – do you have singers in your program who'd love this opportunity? This is a no-cost event, and registration is open till March 3. Click here for info about how to get your students involved!